Looking at Hobby for the coming year
So, I thought I'd do a kind of resolutions post, a look towards what I want to get done or achieved for the coming year.  Or at least what I'll be doing hobby-wise in the very near future.
I'll start with gaming, there's nothing too much with gaming for me.  The main thing is to have fun and play as much as possible, the fun takes care of itself, so I'll try to attend more tournaments than 2015 which was 8 in total.  Anything over that will be a win.
I also would like to try out lots of new masters, probably in new factions.  I'm a big Resser player, I just love the fluff and summoning mechanics so while I'll be looking to build back up my resser collection in plastics after selling pretty much the entire faction that was fully painted in metal, I'll be looking to expand to some new non-resser masters.  I've always used Outcasts too in the form of Viks and Von Schill so trying out most of the other Outcasts and maybe further afield would be nice this year. I may even work in painting puppet wars stuff into trying some new masters for Malifaux.
I would also like to continue to improve my competative game in tournaments, feel it's been improving over the last year or so, maybe a podium would be nice at some point, but this is all definetly not at the expense of fun.
Painting and hobby-wise?
Well, for a start I want to really up my crew painting this year.  Over last year and 2014 I managed to paint a grand total of 1 new crew which is pretty pathetic for me.  This wasn't helped by commission work and non-malifaux focused painting which took up most of the time, as well as dwindling painting time due to general life commitments.
Think I'd like to end the year with at least 5 new crews/crew boxes painted altogether for Malifaux, maybe more.  Also a fully painted Guildball team and more progress on my Puppet wars stuff is a goal I'd like to get done.
Entering more 'best painted' competitions than last year will have to be a goal too, after only entering a shock 4/8 possibles it shouldn't be too hard.  I'd also likè to beat the 25% win ratio on those from 2015, but wouldn't we all? 
The plan for the time being for painting?
Currently trying to finish a Yan Lo crew, this'll be based the same style as the Kirai crew for a coherent interchange of models.
Done these chaps for it so far, just need basing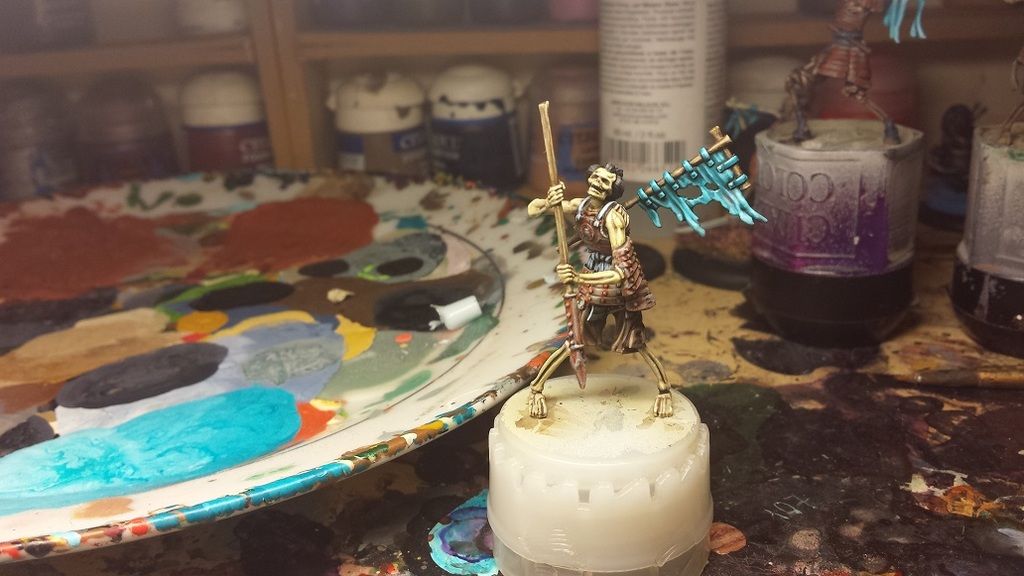 Yan, a Soul Porter, Izamu, Yin and the Emissary are pretty much what I need to finish to complete the crew, there's some other bits on the painting table too to finish at some point...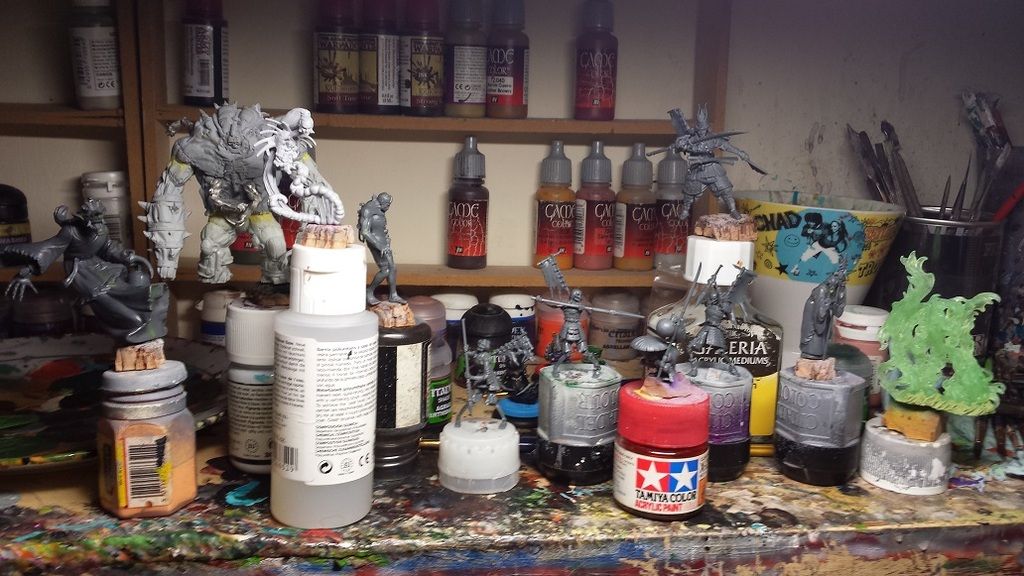 After the Yan Lo crew I've got these two to do too 
From there? who knows? but I have my eye on a few bits....